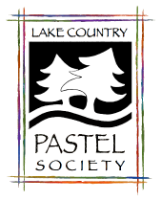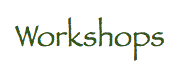 Upcoming Workshops
Dawn Emerson Workshop
May 8-10, 2023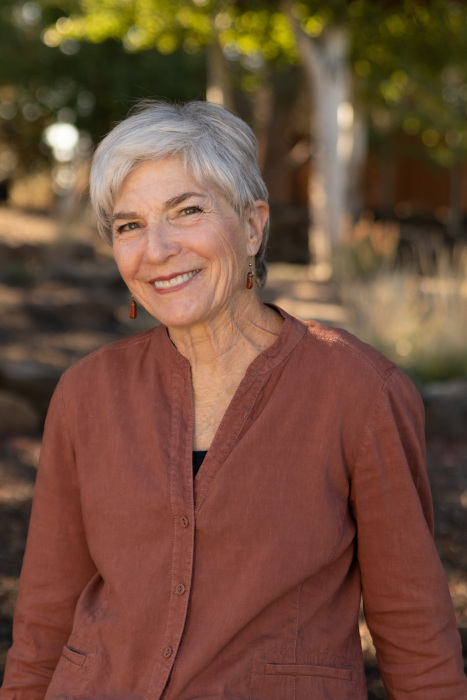 Title: "The Spirit of Innovation" with Dawn Emerson
Description:
This 3 day workshop will present many approaches to painting additively and subtractively using soft stick pastel and PanPastel with mixed media. Underpainting with water mixable oil, transfer techniques, monotype as underpainting, "carving" techniques, stencils, frottage, and much more. The class will expand your visual vocabulary and re-ignite your passion for the pastel medium.
Dawn's playful attitude and energy, together with her love of experimenting, will make you fall in love with drawing all over again! All levels, subjects, and styles are welcome. Dawn is the author of "Pastel Innovations," and has produced 7 instructional dvds about pastel. She is a signature member of PSA and is represented by the PCA (Peterson Contemporary Art) Gallery in Bend, Oregon. Her website is https://dawnemerson.com.
The registration form for this workshop can be downloaded from this link.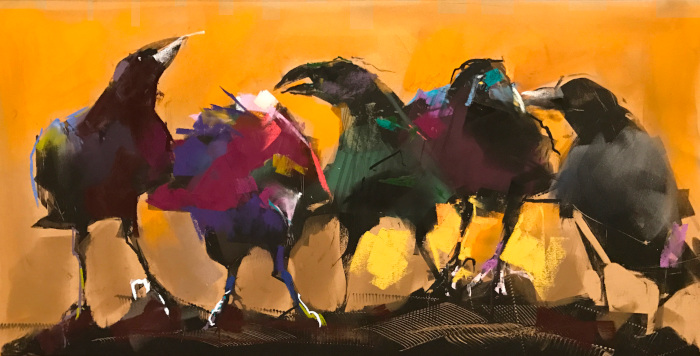 Past Workshops
Karen Margulis Workshop - October 12-14, 2022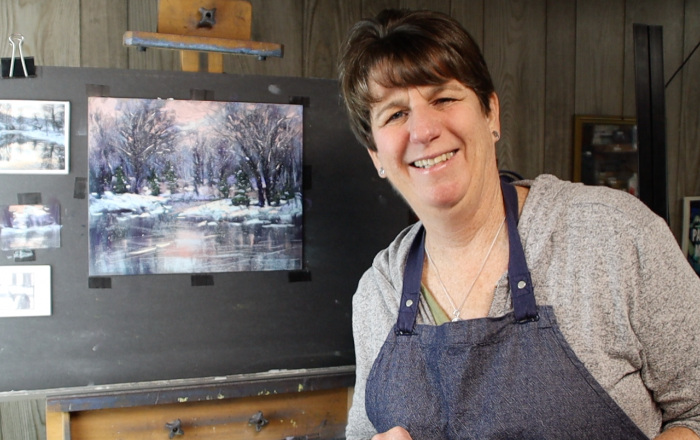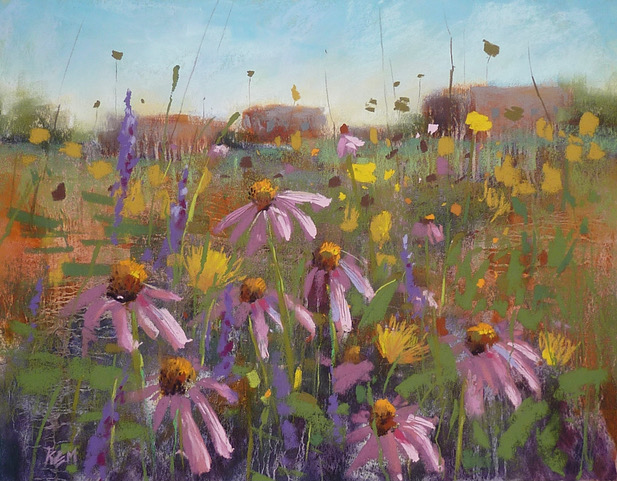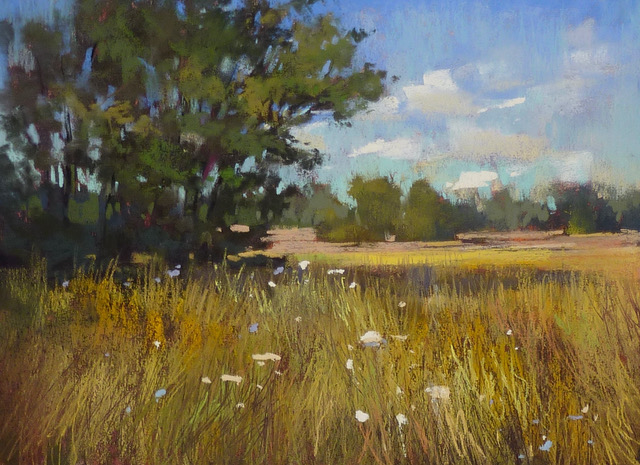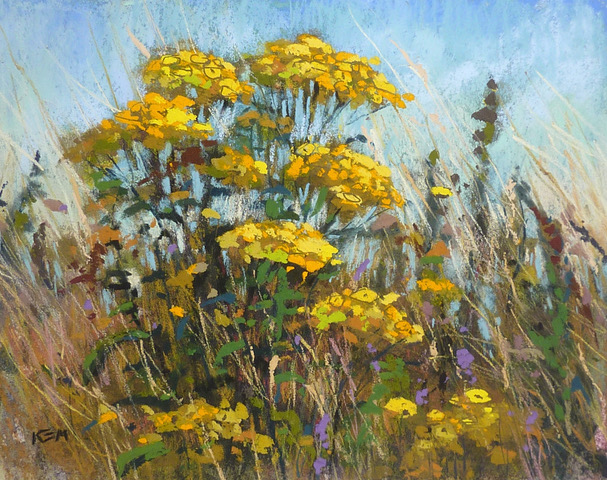 Rita Kirkman Workshop - October 13-15, 2021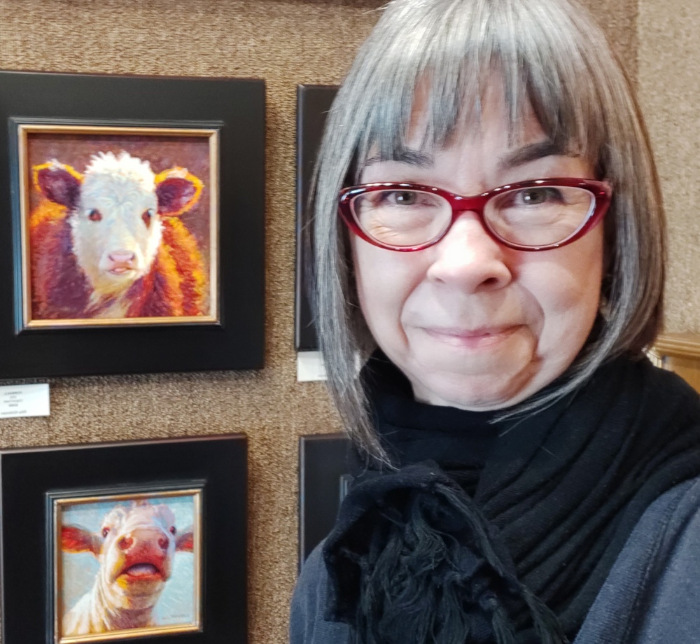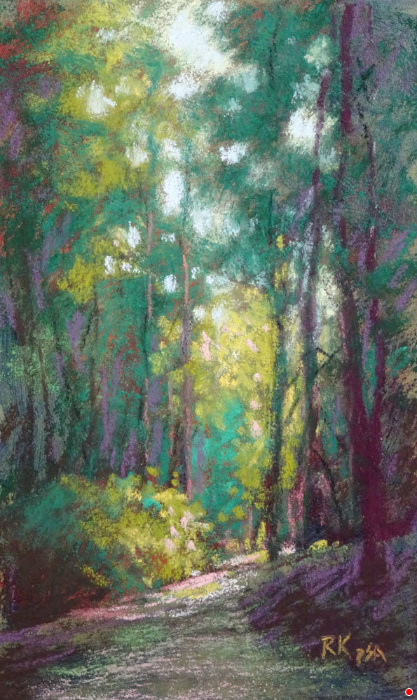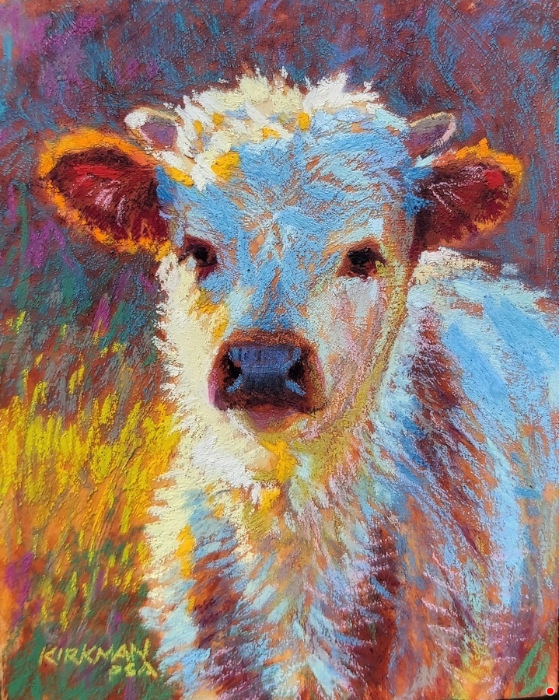 Colette Odya Smith Workshop — May 13–15, 2019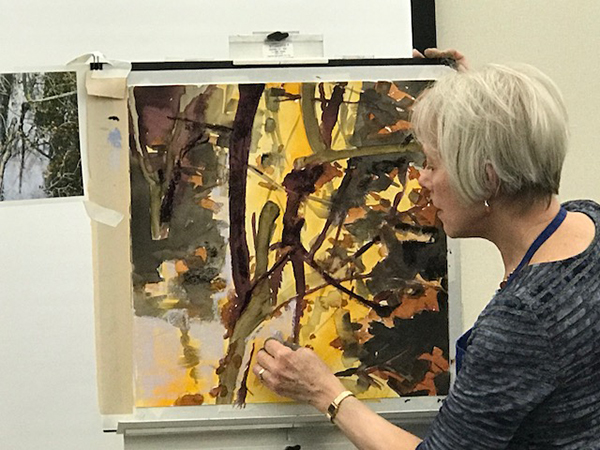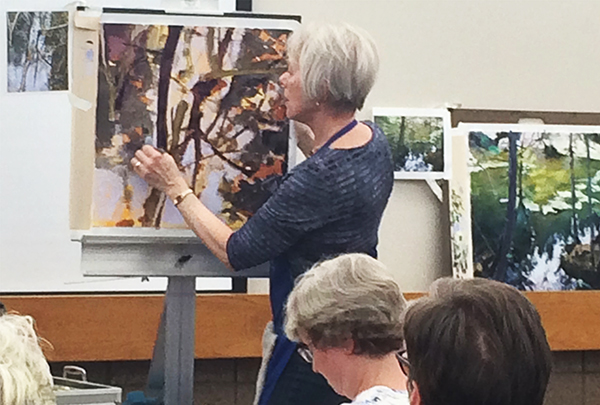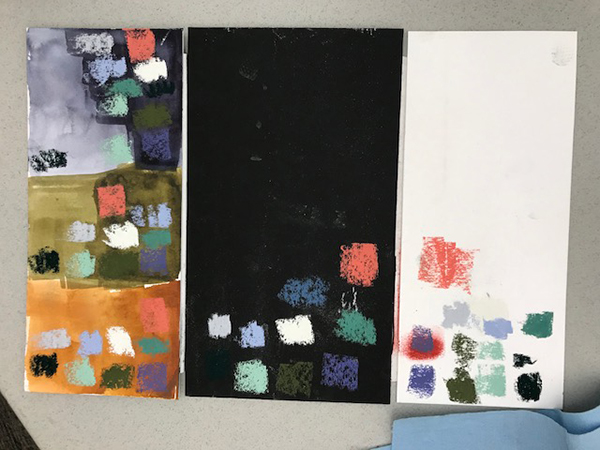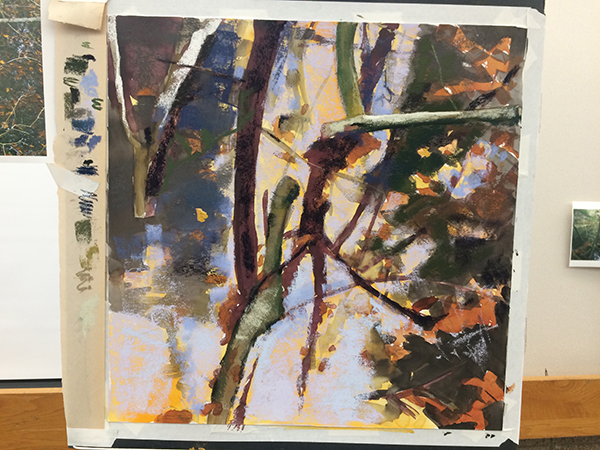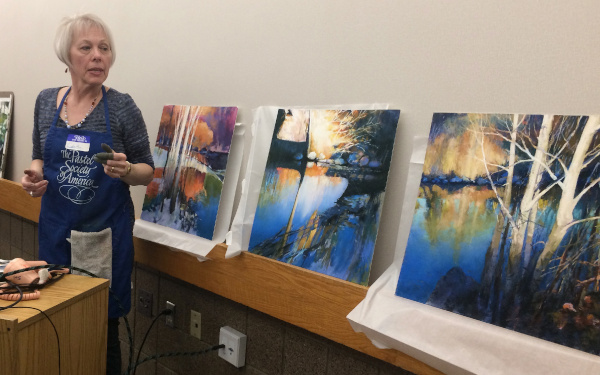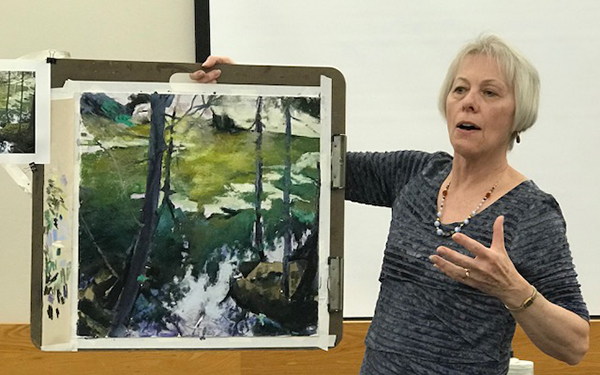 Doug Dawson Workshop, May 13-15, 2018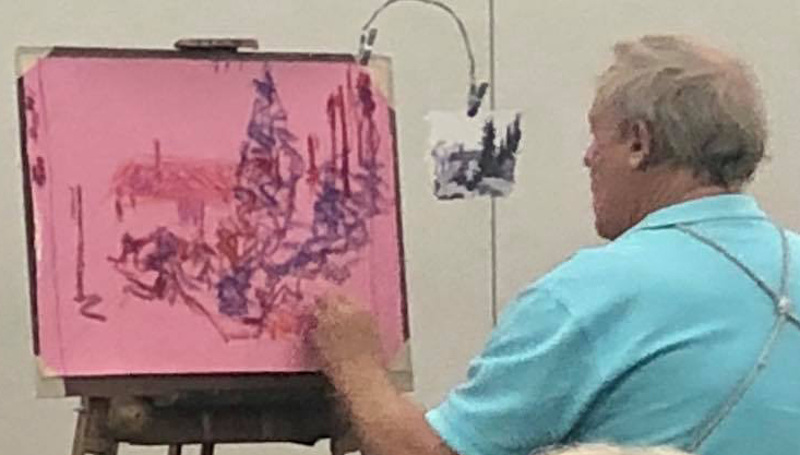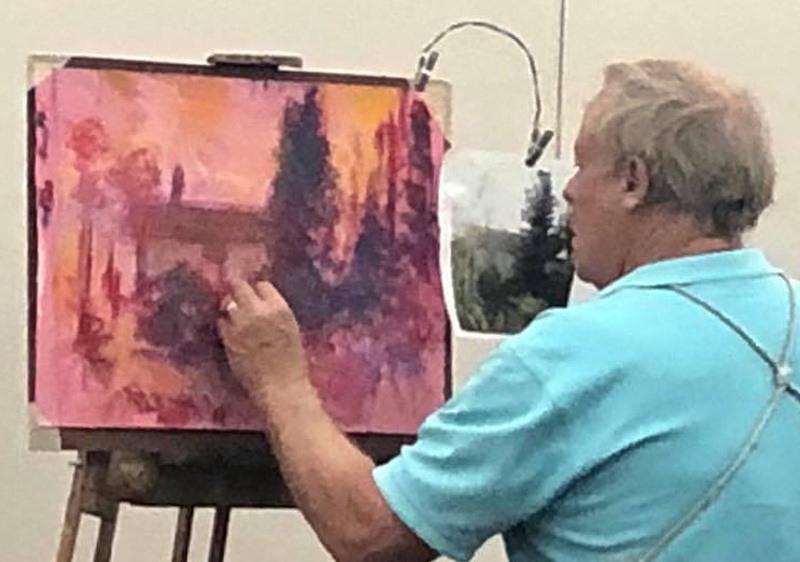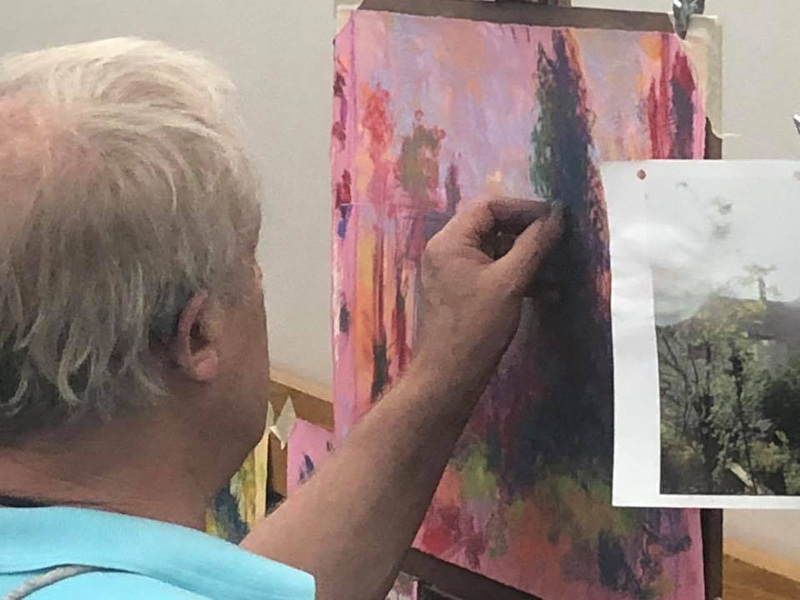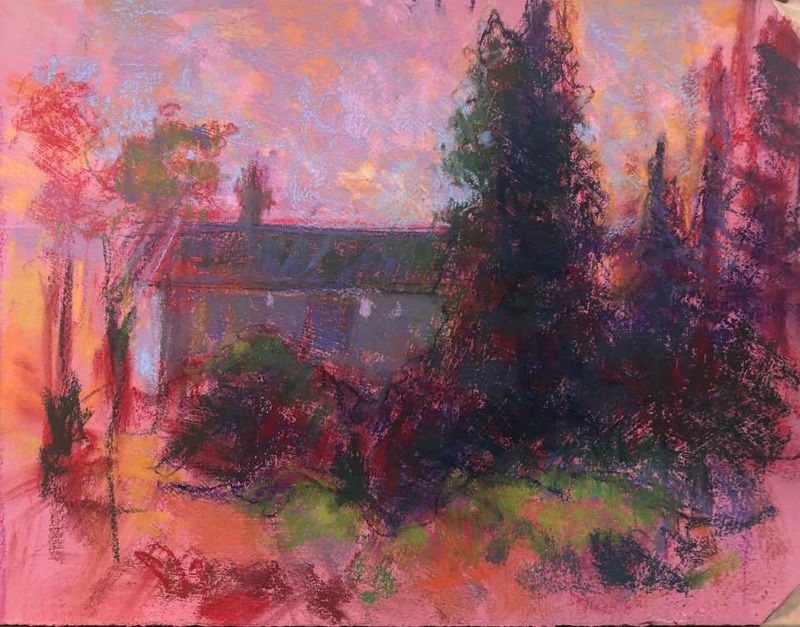 Fred Somers Workshop, May 2-5 2017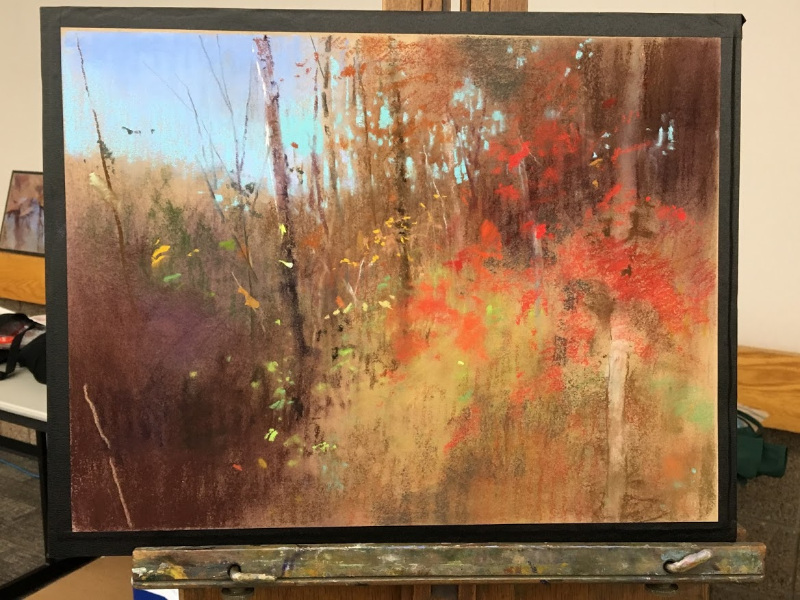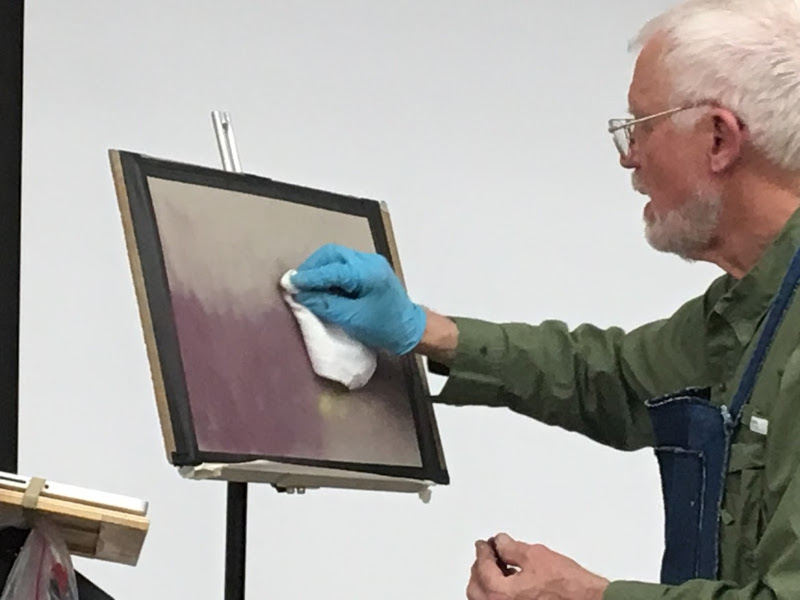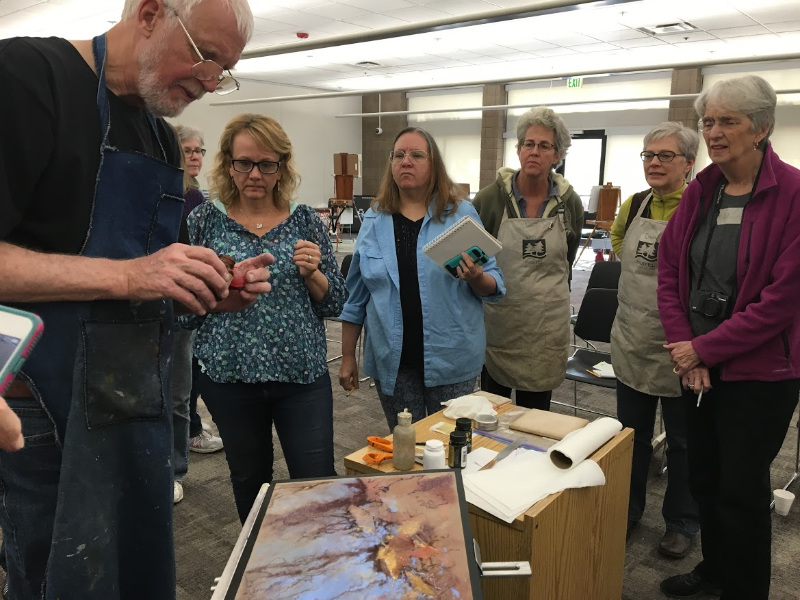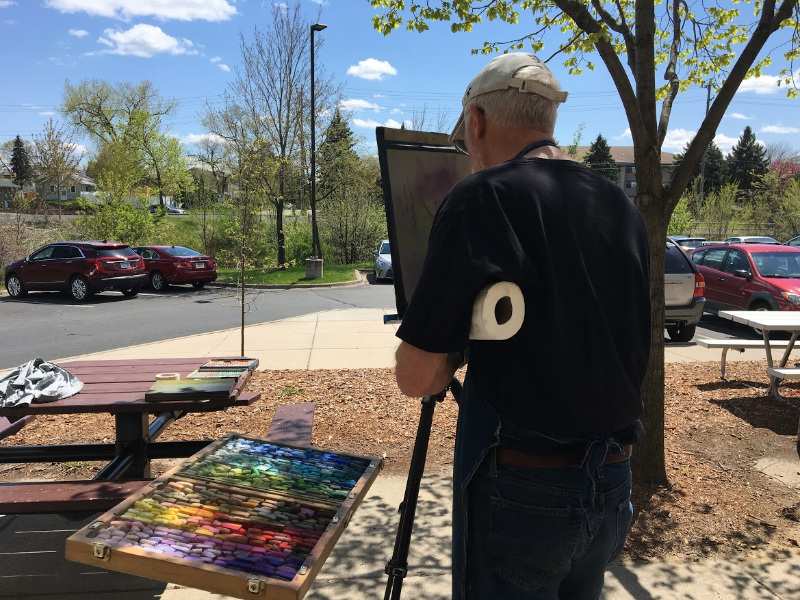 Marc Hanson pastel workshop, September 6-8, 2016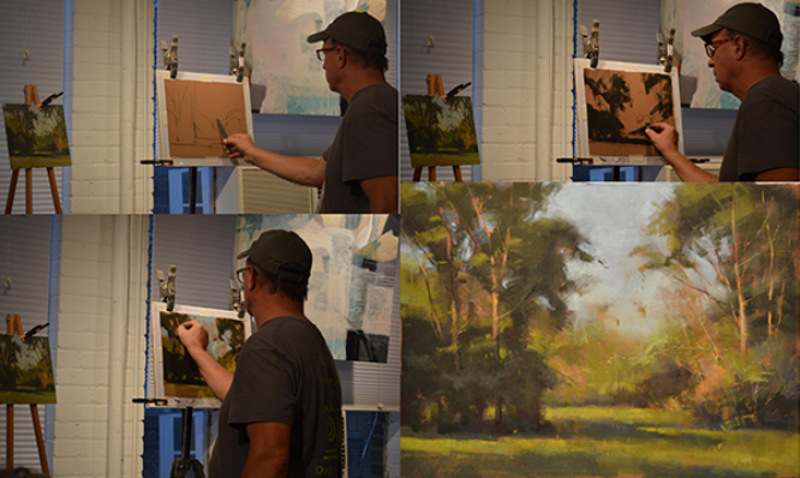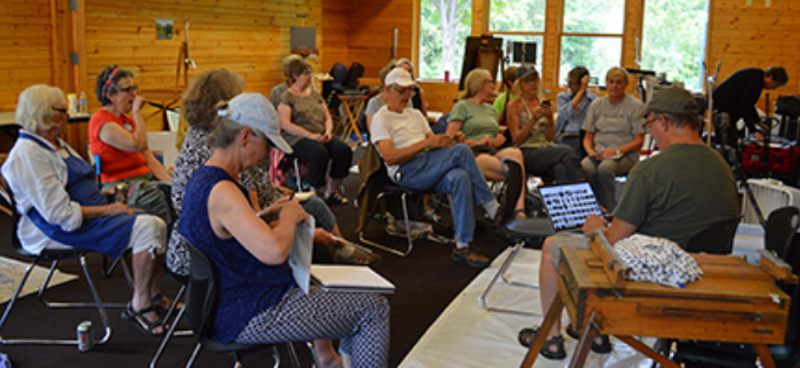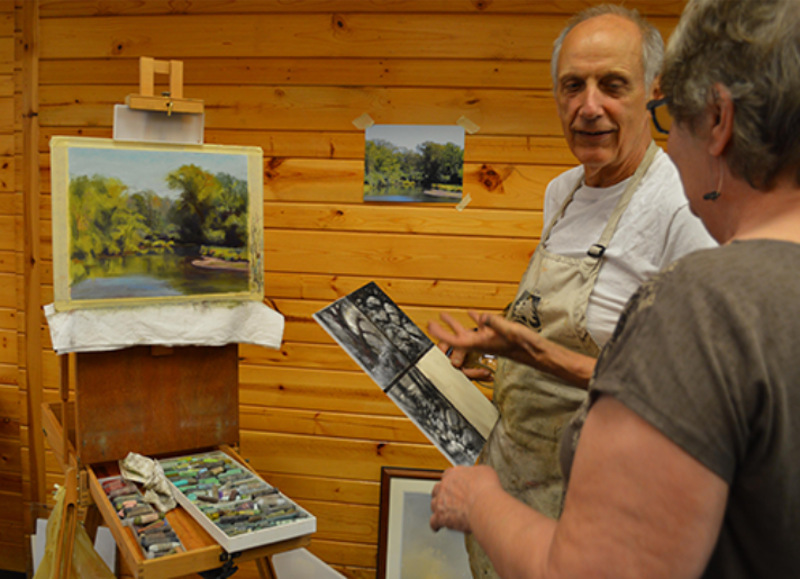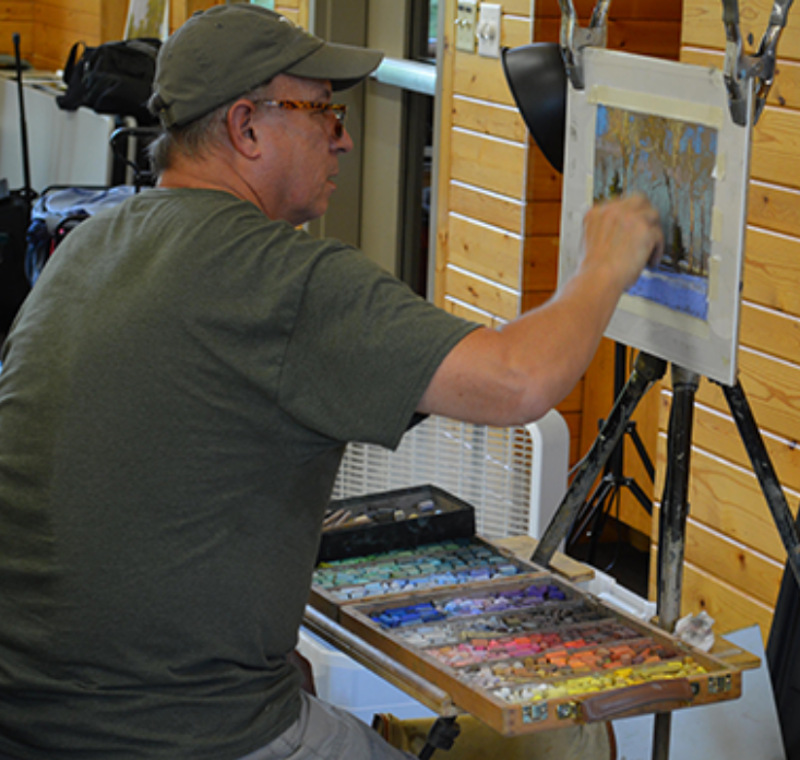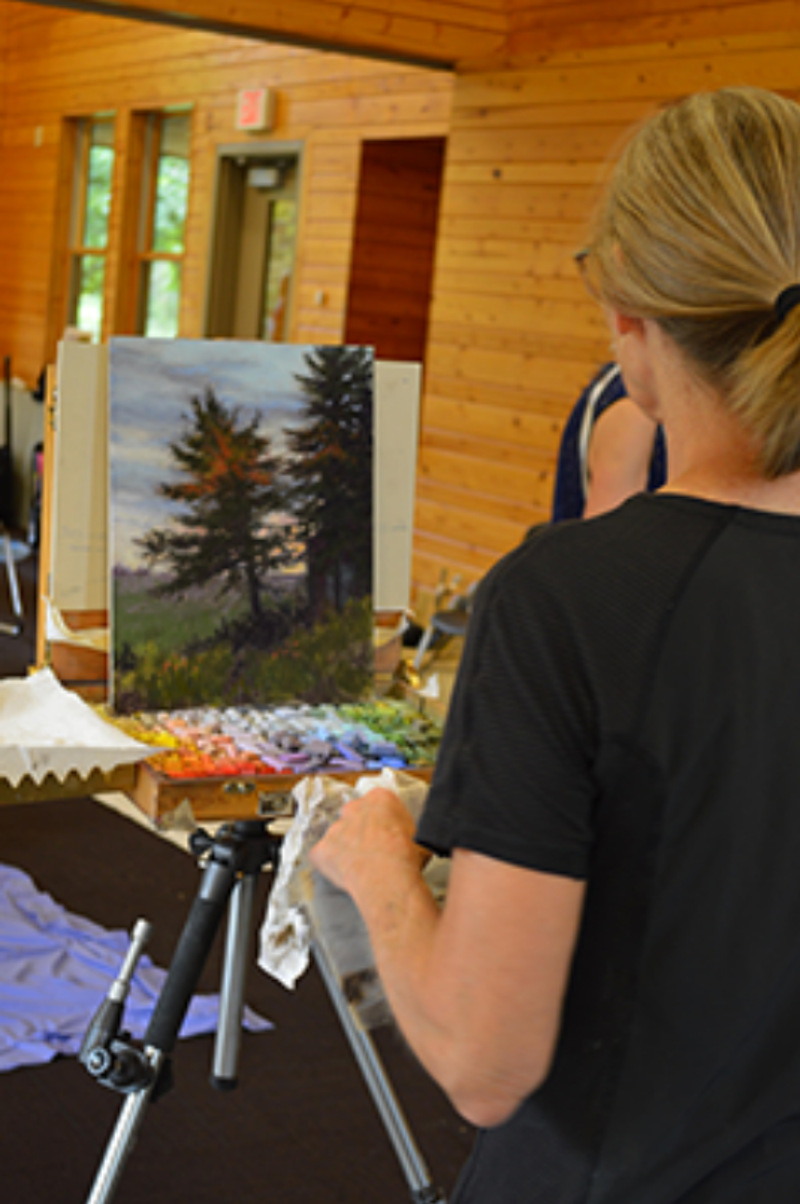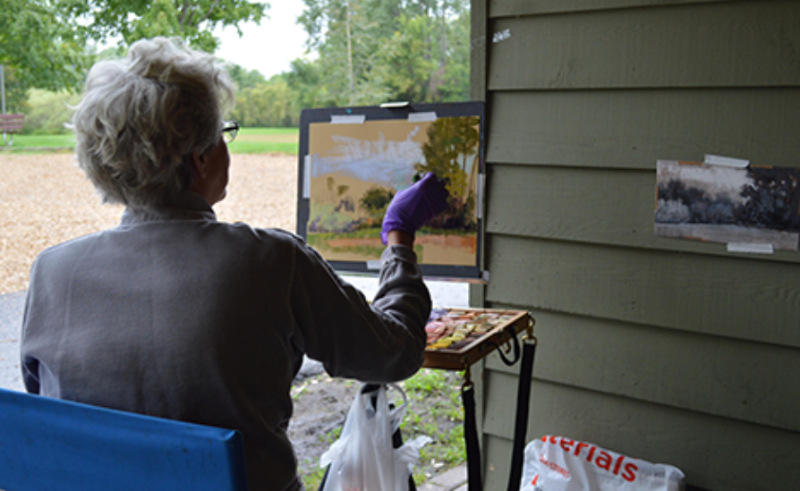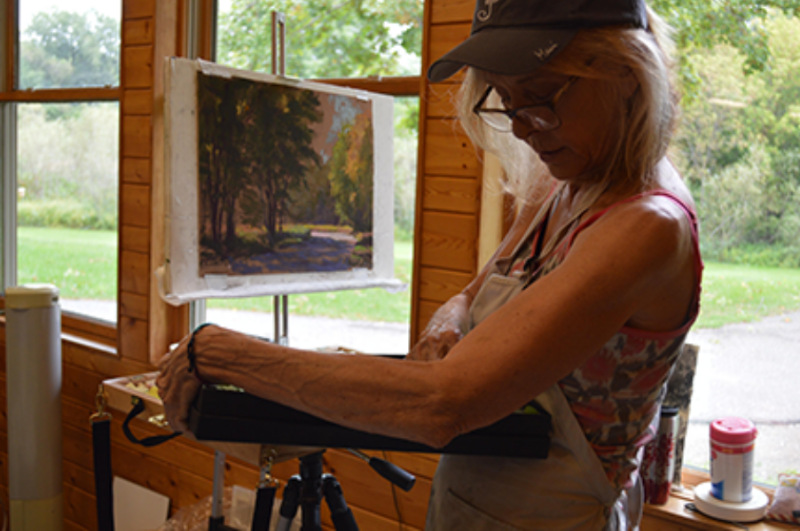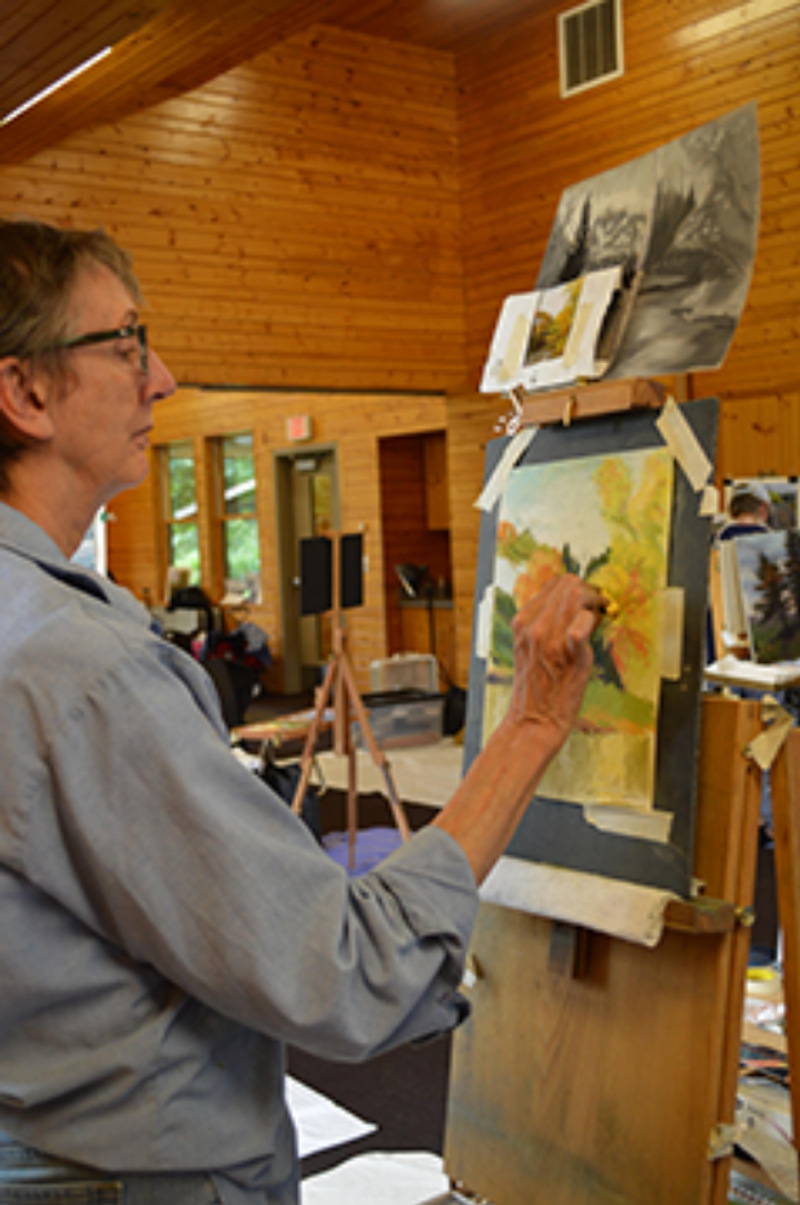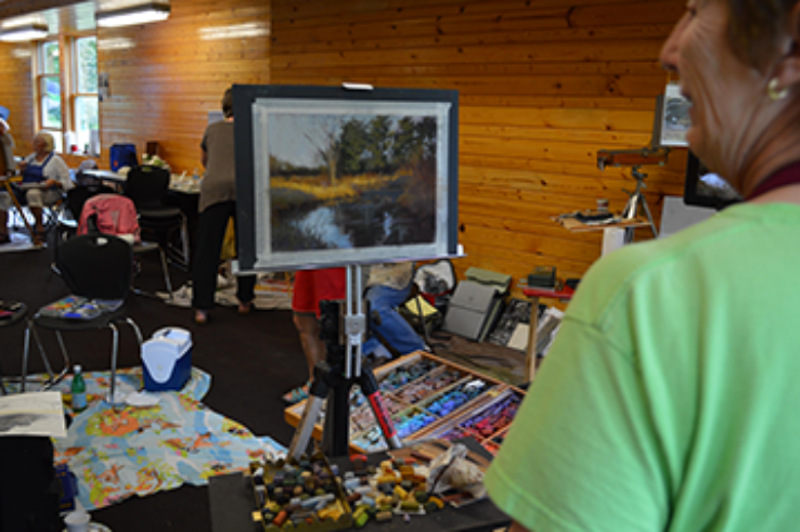 Debora Stewart abstract workshop, April 2016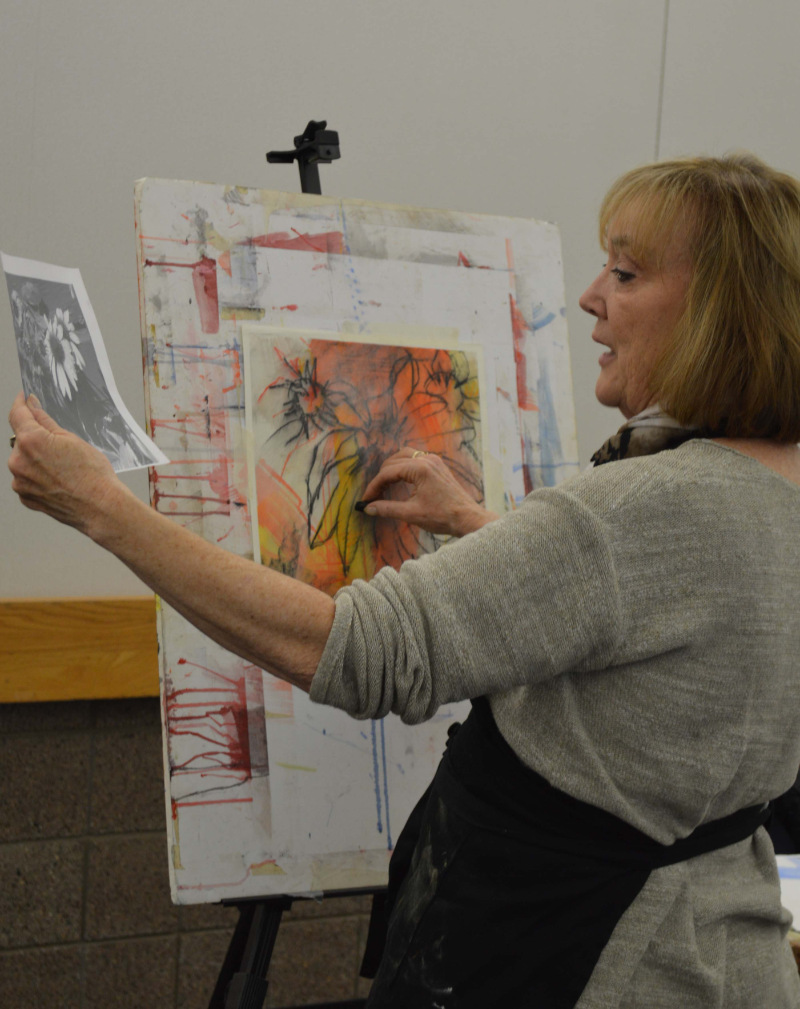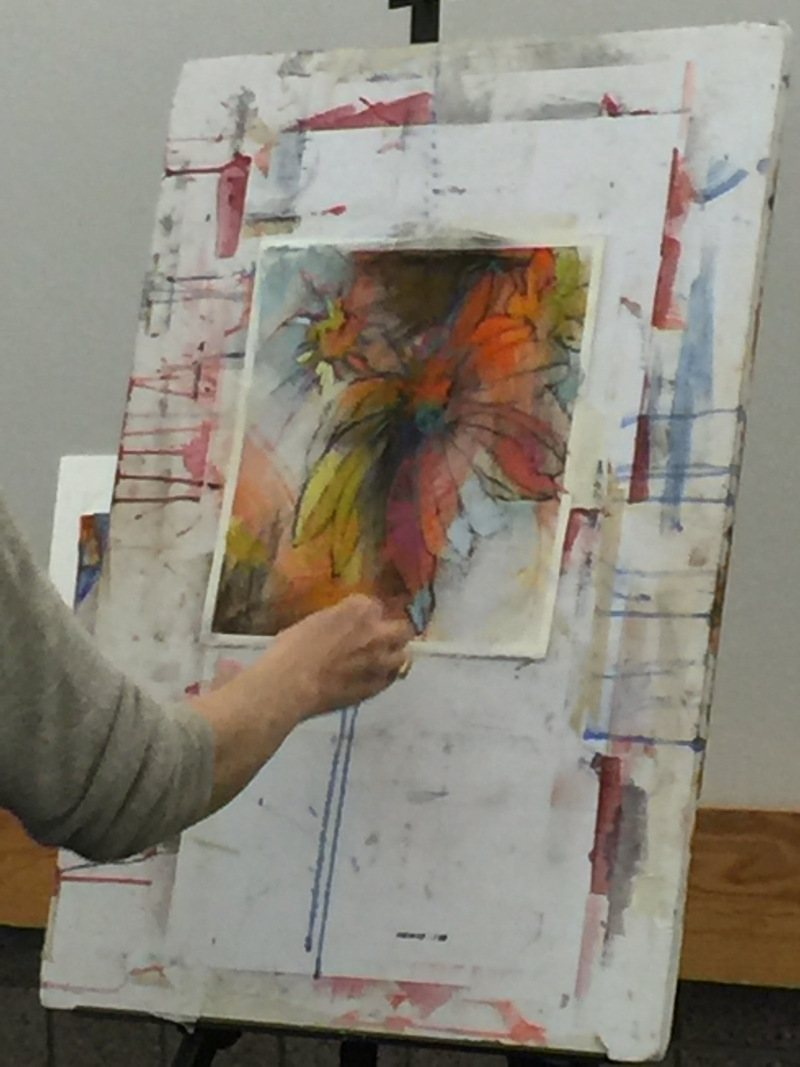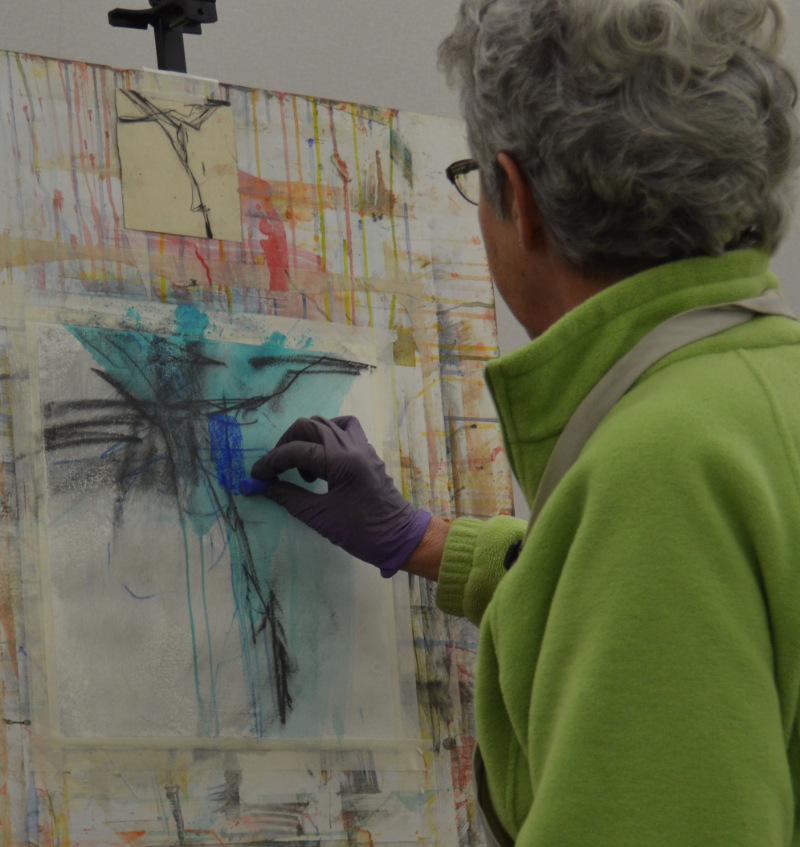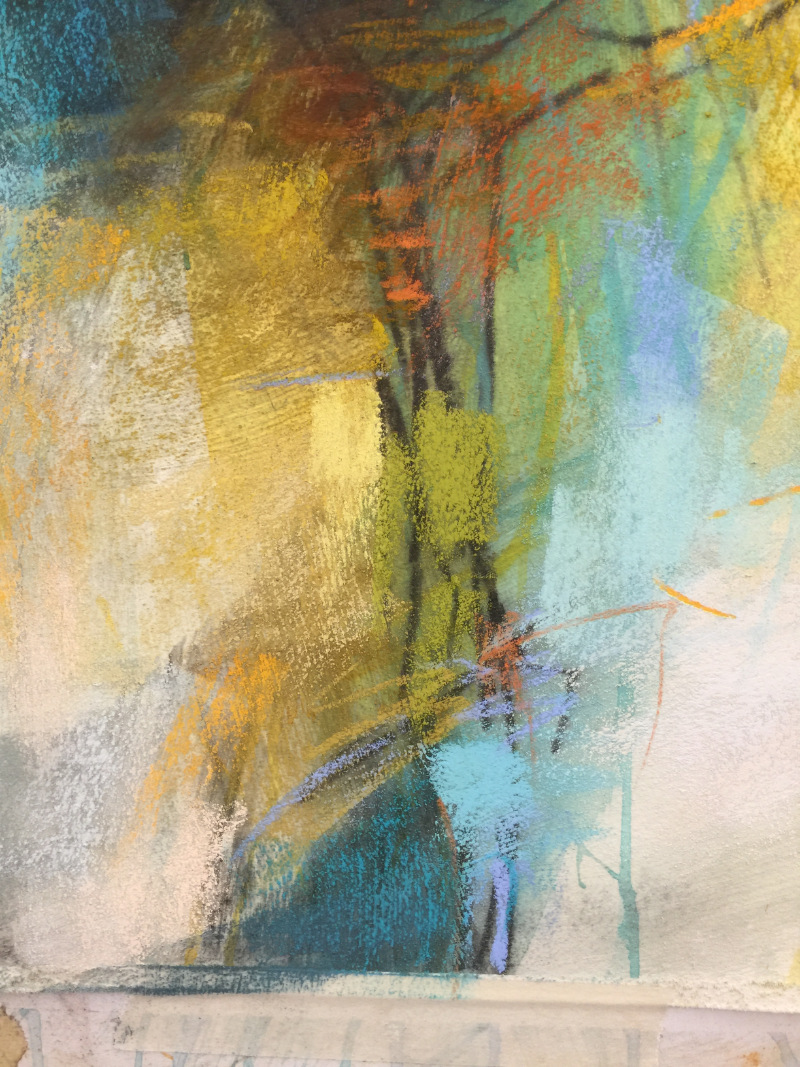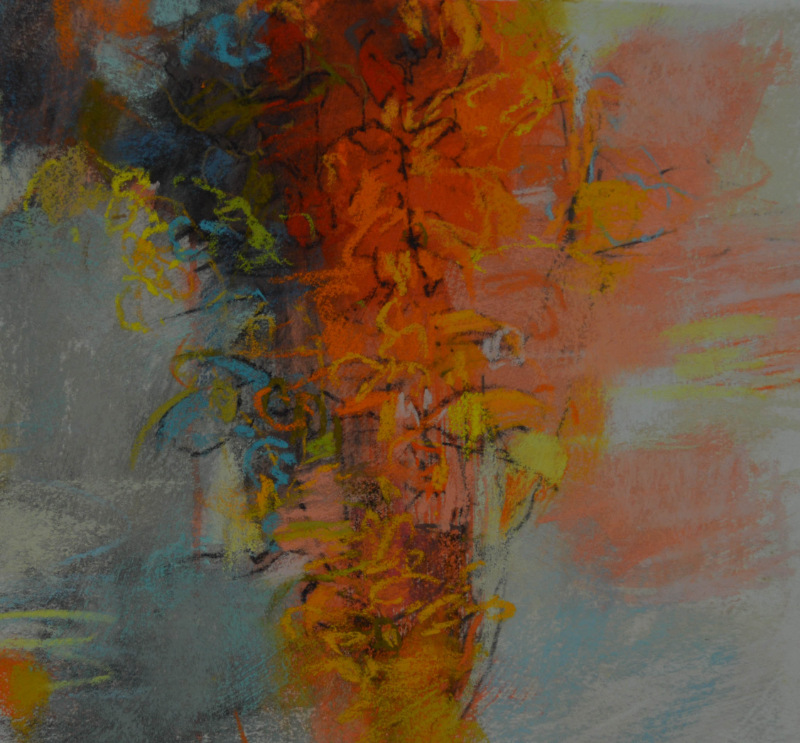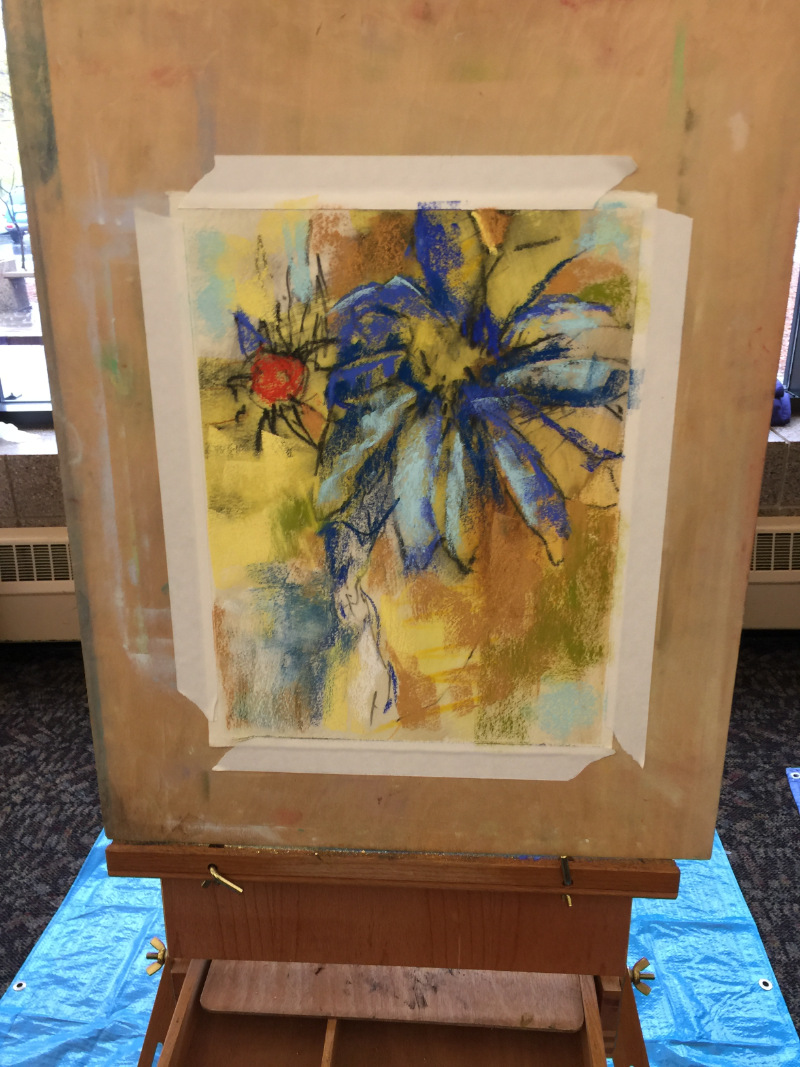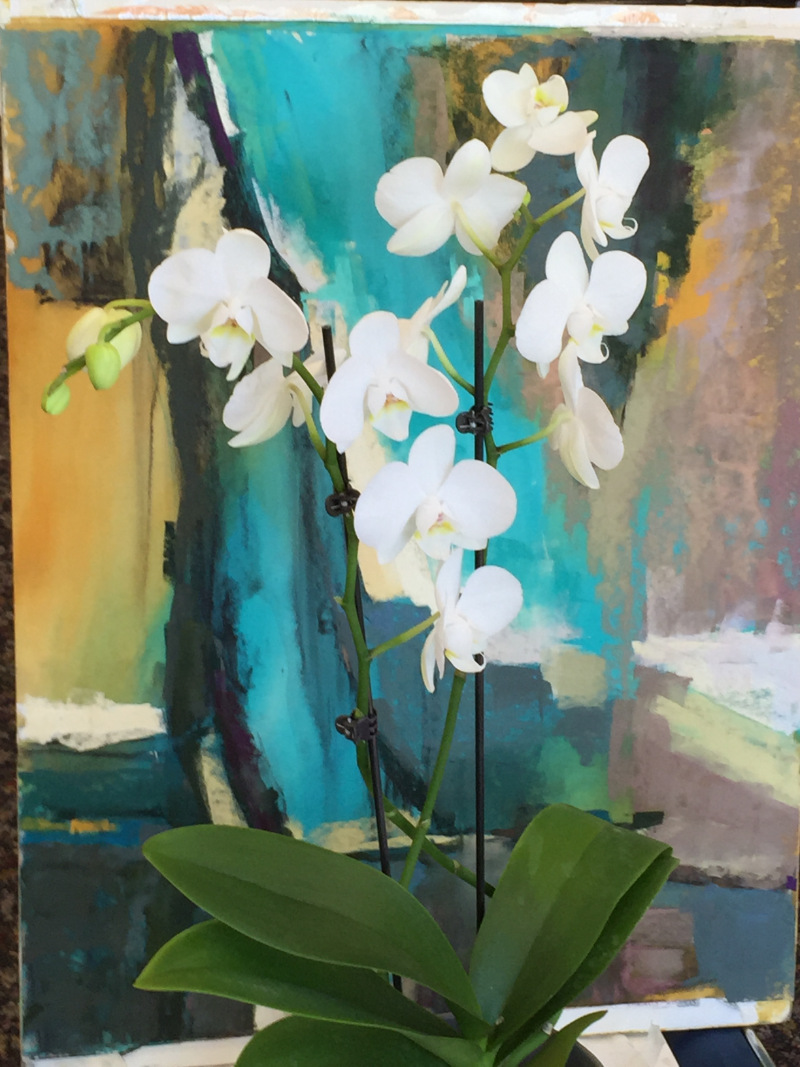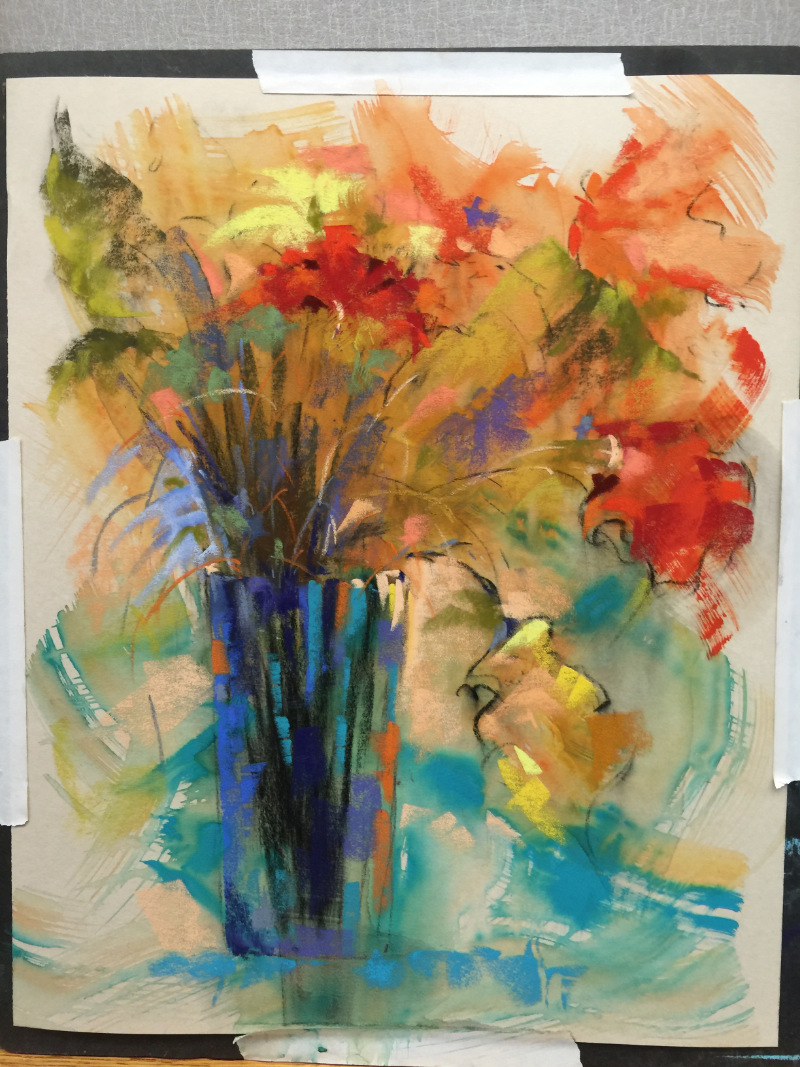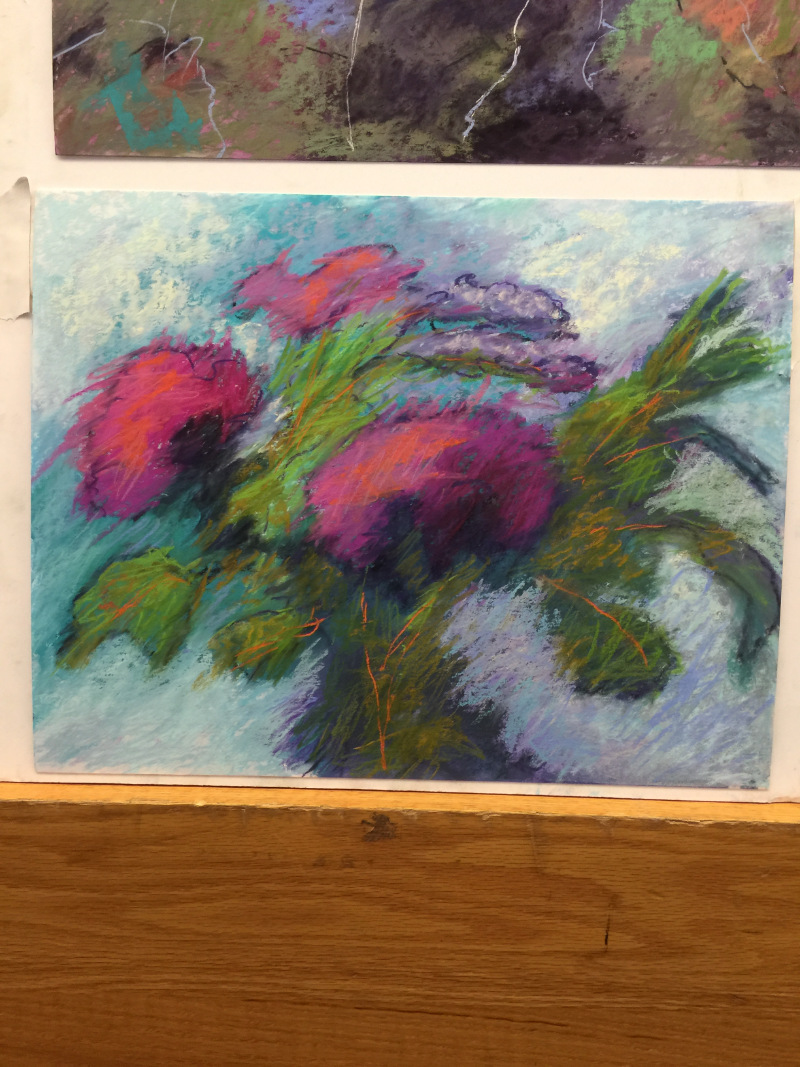 Barbara Jaenicke workshop, July-August 2015
The Lake Country Pastel Society had the good fortune to have Barbara Jaenicke in the Twin Cities for a 3 day workshop, July 31st, Aug. 1st and 2nd. The workshop was held at the Banfill Locke Art Center in Fridley. The workshop was full with 20 participants, 13 were from our membership and the other 7 were from around the cities and as far away as Chicago. It was a very successful experience for everyone. We enjoyed the workshop and Barbara sold all five of her paintings at the end of the last workshop day. She had brought three smaller pastels, and her two beautiful demos were also part of her sales.
She introduced us to her method of seeing 5 large abstract shapes in a landscape. We did a simple drawing of that and used nu-pastels to apply for a very colorful underpainting. We then applied rubbing alcohol and spread this throughout the underpainting with a bristle brush. The application of the soft pastels over this, allowed for the beauty and richness of the color and light to come through from the underpainting. The results were fascinating and we all walked away with great inspiration to continue our process of experimentation. The last day was a good exercise in minimal stroke experience. She had us do 4 studies of apples with only 20 strokes. Then, we moved on to 4 smaller landscape studies with only 75 strokes. It was both challenging and rewarding to take this exercise into practice.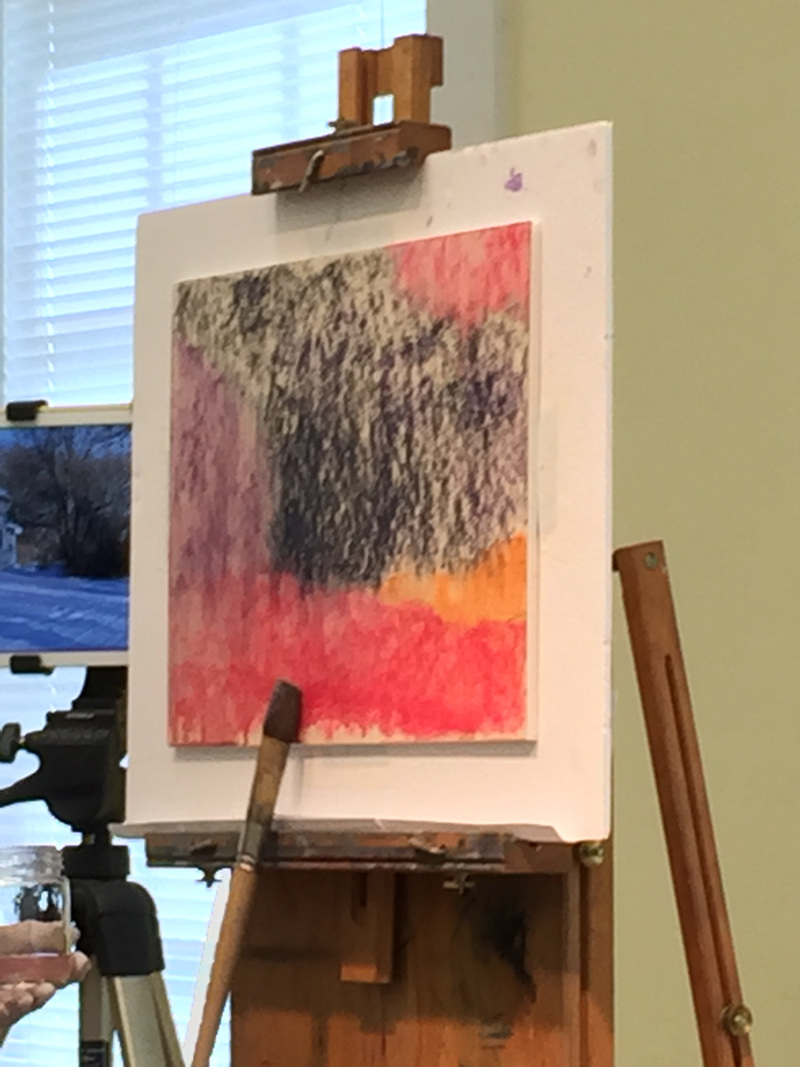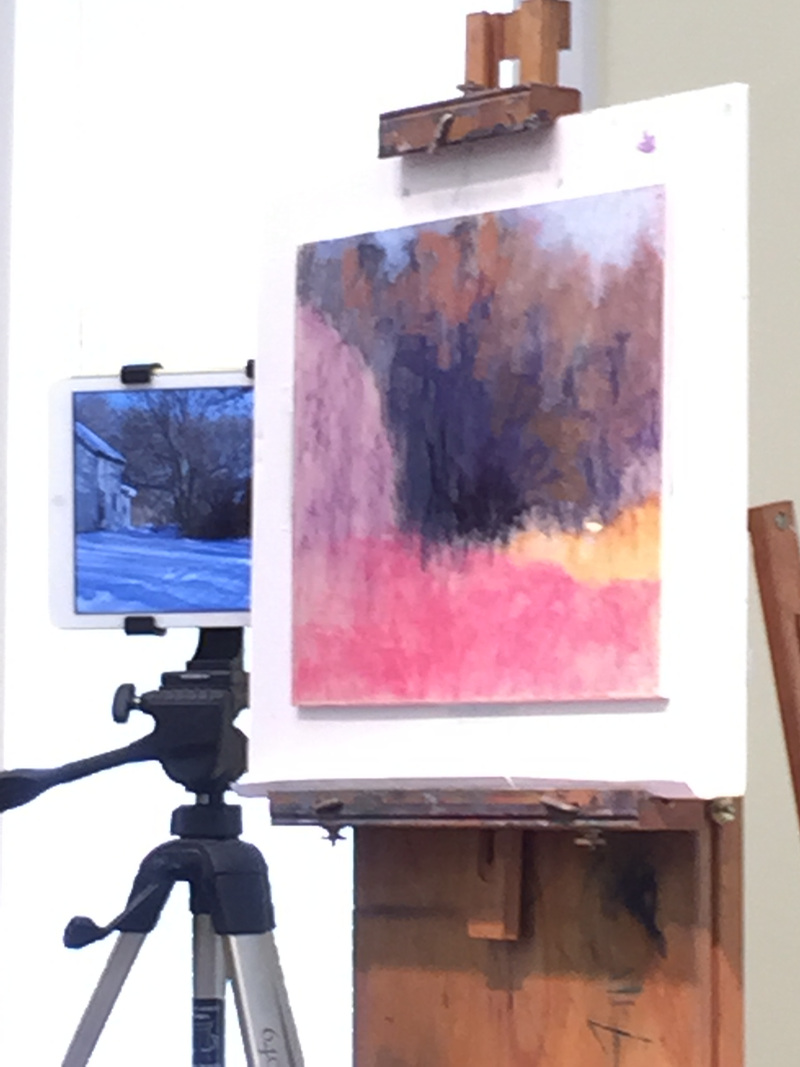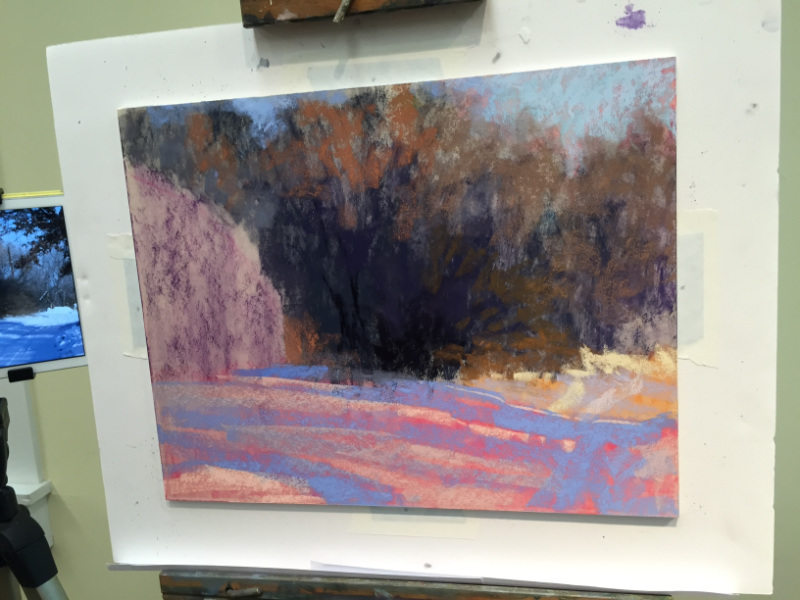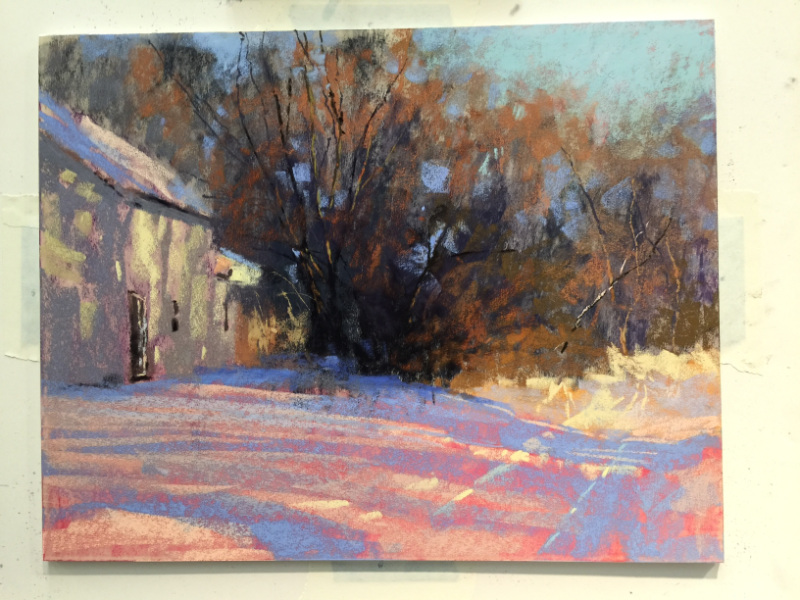 Richard McKinley workshop, August 2014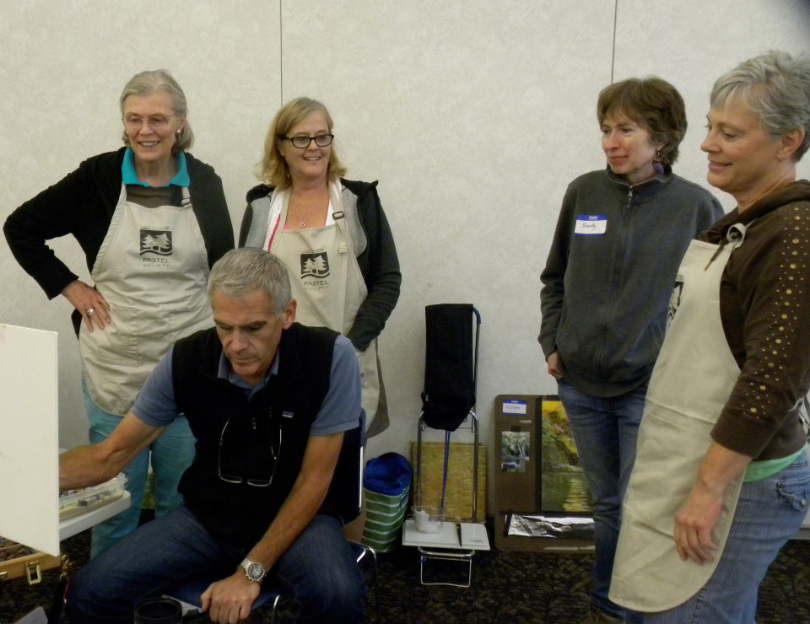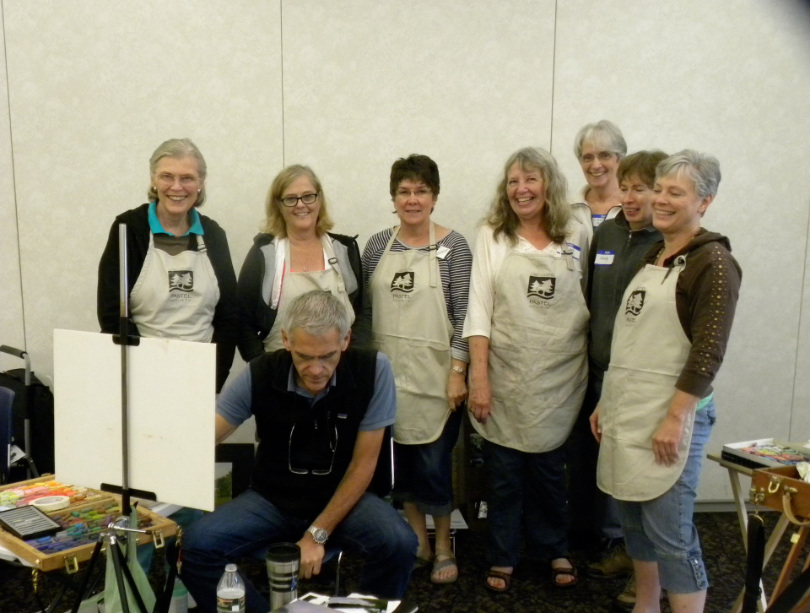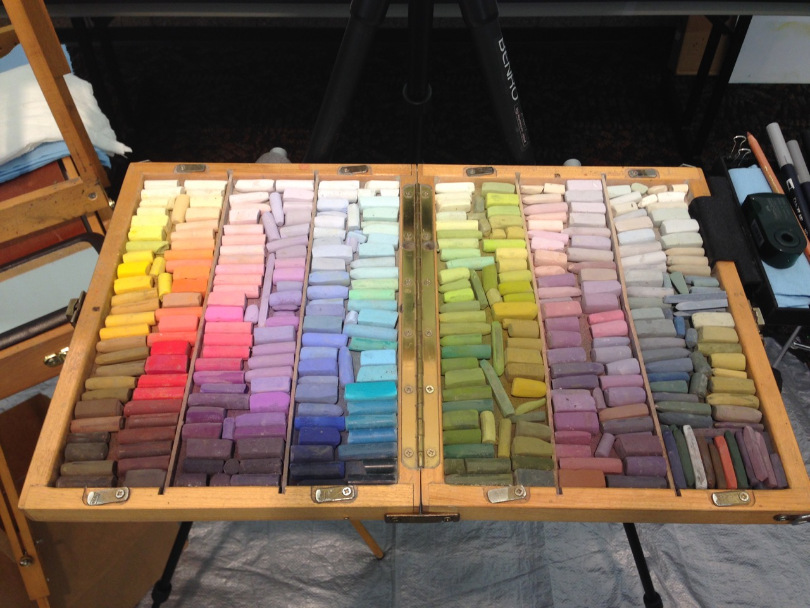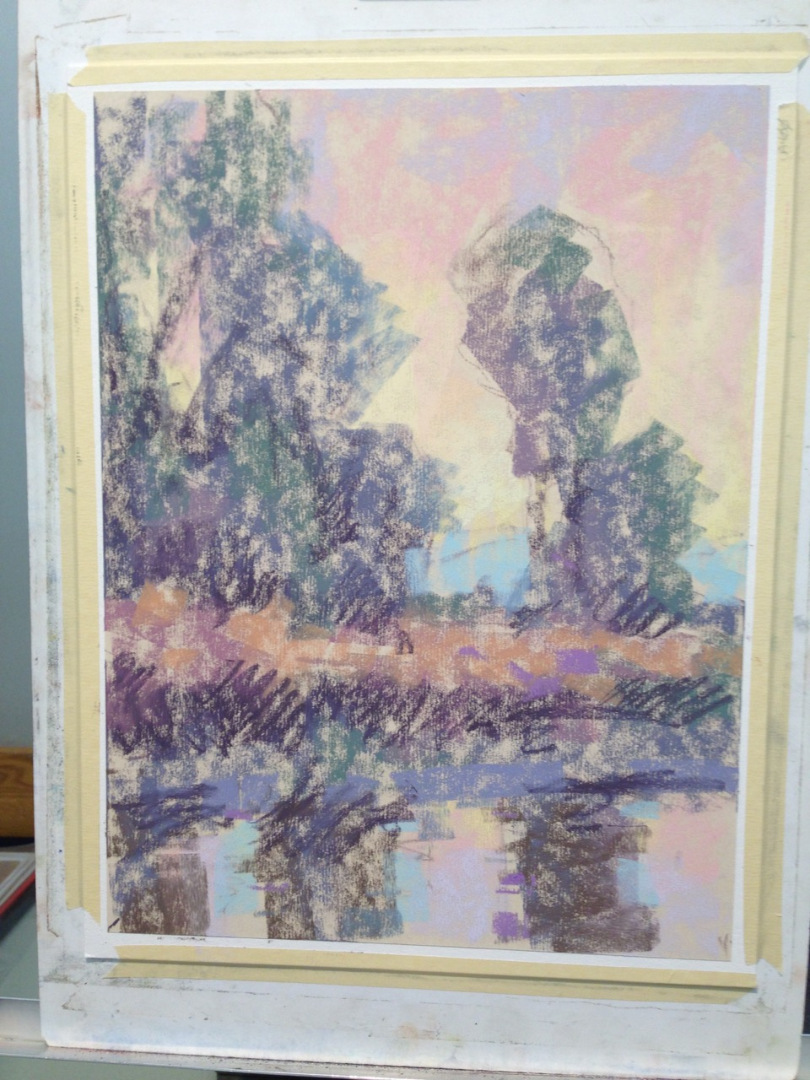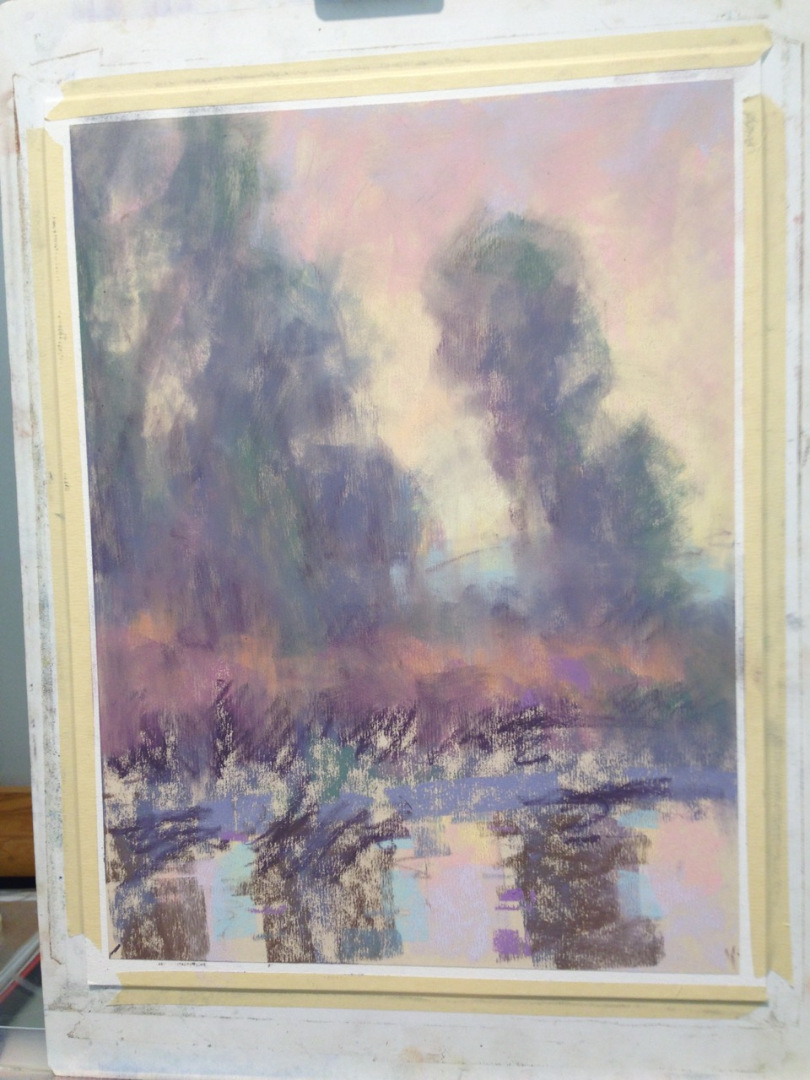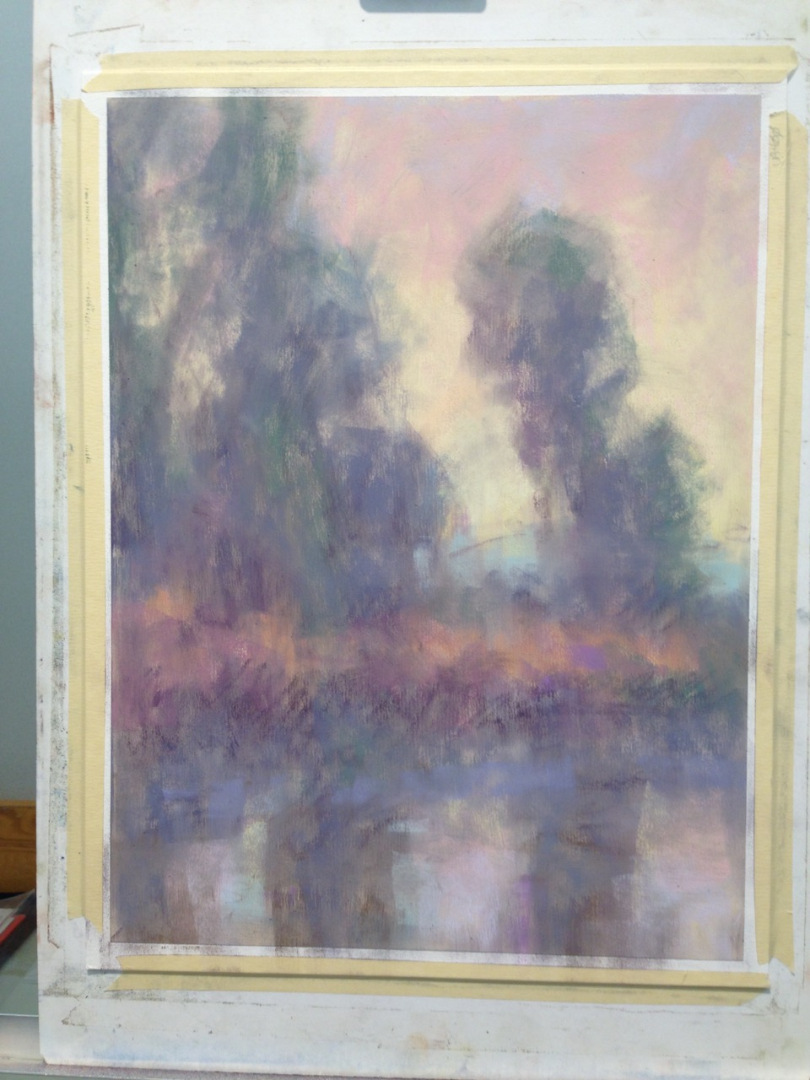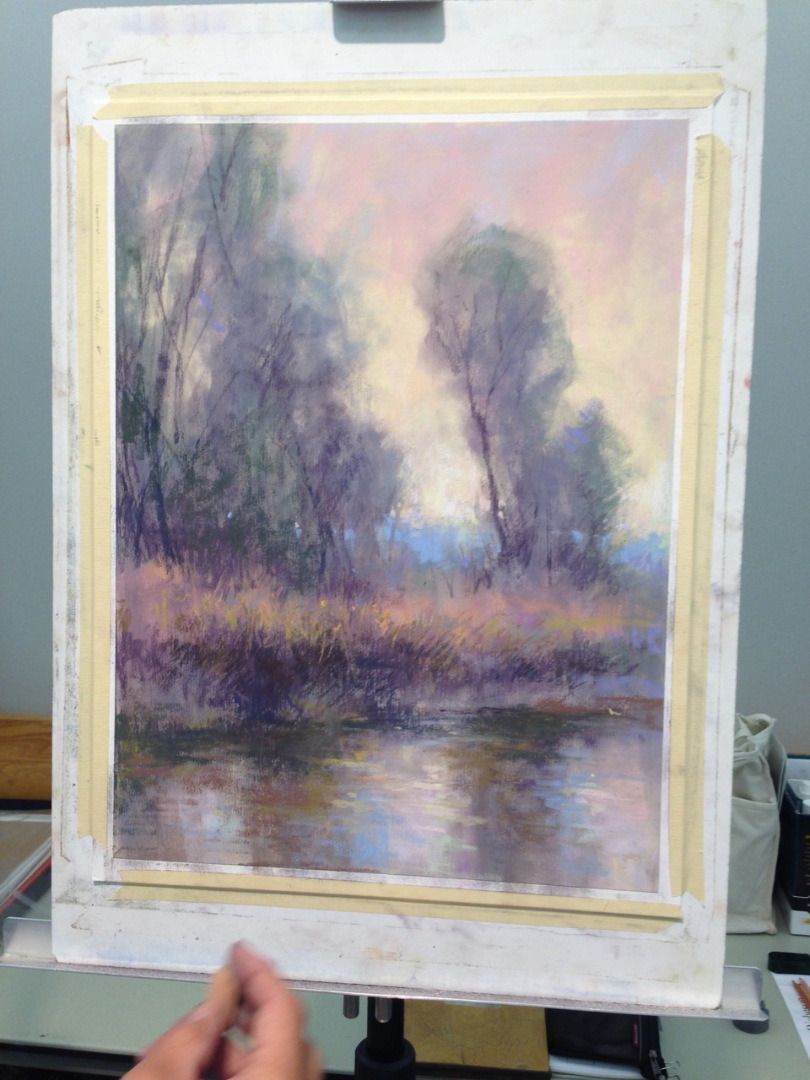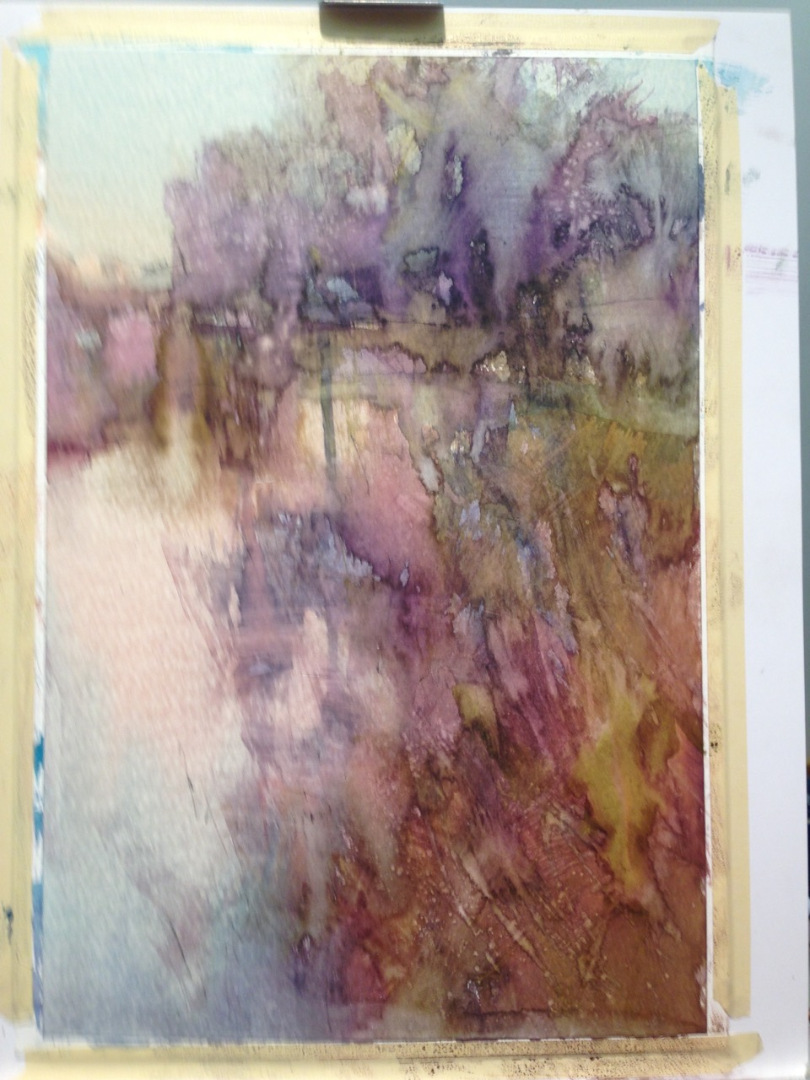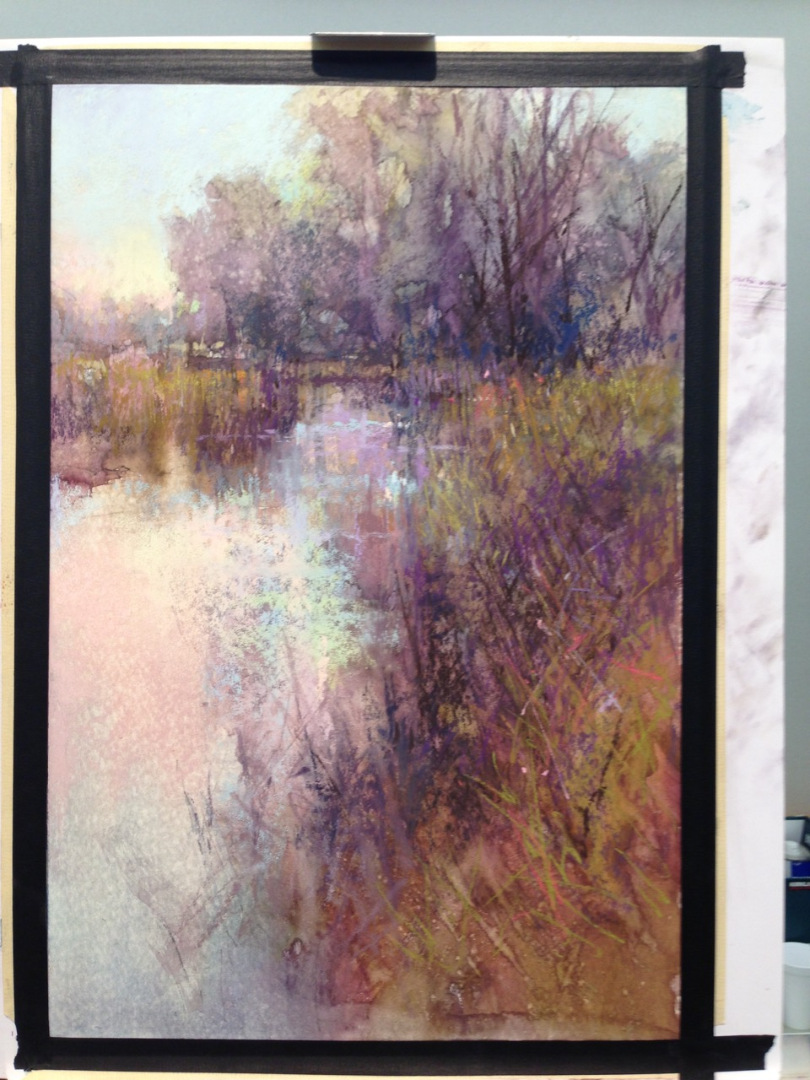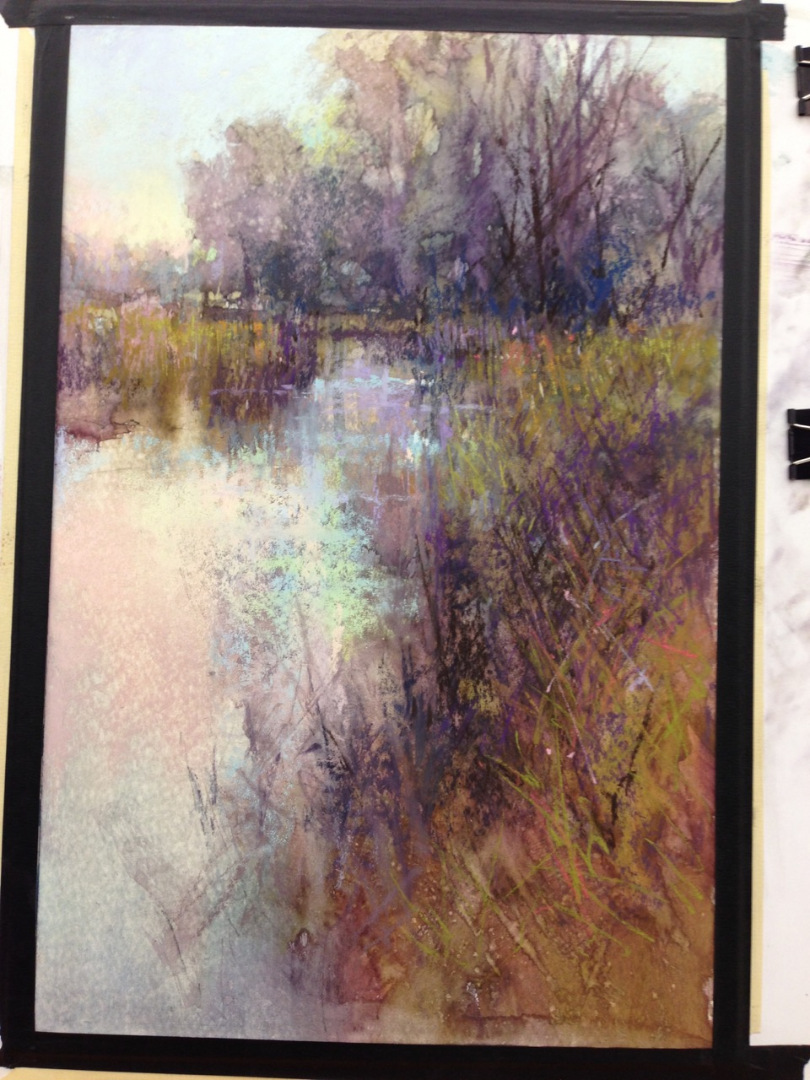 Lisa Stauffer workshop, February 2014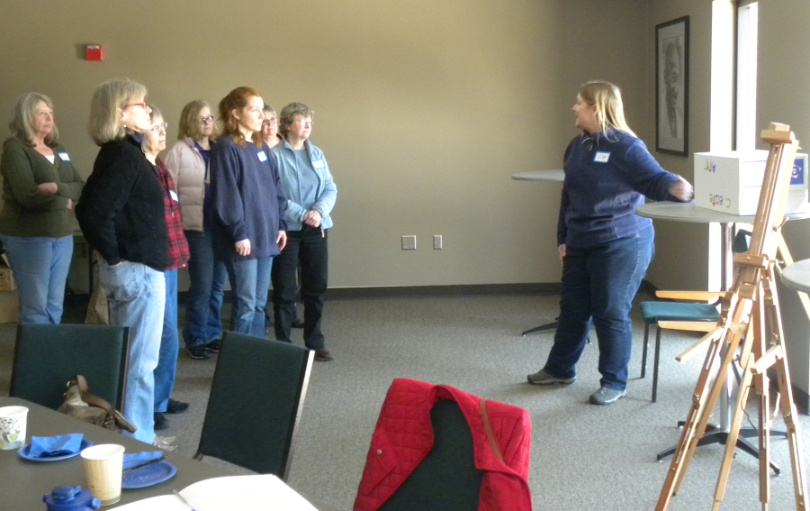 Albert Handell workshop, August 2013